CDs and Books
Read CASS review of London concert
New double CD out now!
Clarinet Hidden Treasures
from England
Mark Walton & David Miller
NEW – Clarinet Hidden Treasures from England, 2 CD set
Mark Walton and David Miller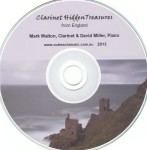 The Study CDs are available for $15 from Outreach Music
Click on the CDs below to view
| | |
| --- | --- |
| | |
| | |
| | Uhl – Etudes 1-24 Clarinet |
| Cavallini – Caprices 1-15 Clarinet | Cavallini – Caprices 16-30 Clarinet |
| | |
| Bozza 12 Etudes-Caprices Saxophone | Parisi 40 Studies Saxophone |
| | |
| Ferling – Etudes 1-24 Saxophone | Ferling – Etudes 25-48 Saxophone |
| | |
Books
eBook versions available here of Mark's 3 books:
Notes of Discovery, Teacher Talk and How Did That Happen?
How Did That Happen? also available as hard copy
Notes of Discovery now available as hard copy
All proceeds from the sale of these books go to the
Christchurch School of Music Support Trust.
Contact Jo Walton for help with ordering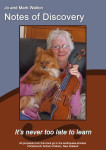 ……………..