Supporting community music far and wide

Glencore Late Starters, Singleton

Camp Creative, Bellingen 2014
Nearly time  to book for 2015 at
www.campcreative.
Latest news:
BROKEN HILL  September 25th – Sep 30th2014
Join us on our road trip to Broken Hill to play with the Broken Hill Civic Orchestra for rehearsals and concert and explore Broken Hill and surrounding area. Lots to see, lots of fun and we have a lot of friends there. You can drive or fly to Broken Hill. Details here:
The Great Western Music Trek
AND
CHICHESTER, West Sussex, England  June 21st – June 29th 2014
Music group of friends touring this idyllic and historic part of England from Australia, New Zealand and Canada
Still room for a few woodwind musicians – so much to see, meeting well-known English composers who have written especially for our group and concerts

New double CD out soon!
Clarinet Hidden Treasures
from England
Mark Walton & David Miller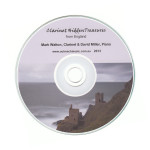 eBook versions available here of Mark's 3 books:
Notes of Discovery, Teacher Talk and How Did That Happen?
All proceeds from the sale of these books go to the
Christchurch School of Music Support Trust.
Contact Jo Walton for help with ordering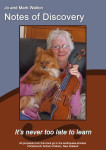 ……………..
 Look at large selection of Mark's compositions available
Order sheet music online
Outreach Music is committed to supporting music teachers, energising community music-making and nurturing musical talent throughout regional Australia and New Zealand.