Schedule of musical fun for this year and beyond – we invite you to join us.
Supporting community music far and wide
 Launch of new CD in London Paul Harvey with Mark Walton
Read CASS review of London concert

New double CD out now!
Clarinet Hidden Treasures
from England
Mark Walton & David Miller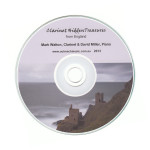 eBook versions available here of Mark's 3 books:
Notes of Discovery, Teacher Talk and How Did That Happen?
How Did That Happen? also available as hard copy
Notes of Discovery now available as hard copy
All proceeds from the sale of these books go to the
Christchurch School of Music Support Trust.
Contact Jo Walton for help with ordering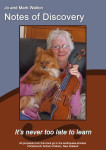 ……………..
 Look at large selection of Mark's compositions available
Order sheet music online
Outreach Music is committed to supporting music teachers, energising community music-making and nurturing musical talent throughout regional Australia and New Zealand.