Mark Walton is highly respected in the Australian music scene, and is known as a leading clarinet and saxophone performer, teacher and music advocate.
Outreach Music is committed to supporting music teachers, energising community music-making and nurturing musical talent throughout regional Australia, New Zealand and beyond.
BOOKS BUY SHEET MUSIC VIEW CDs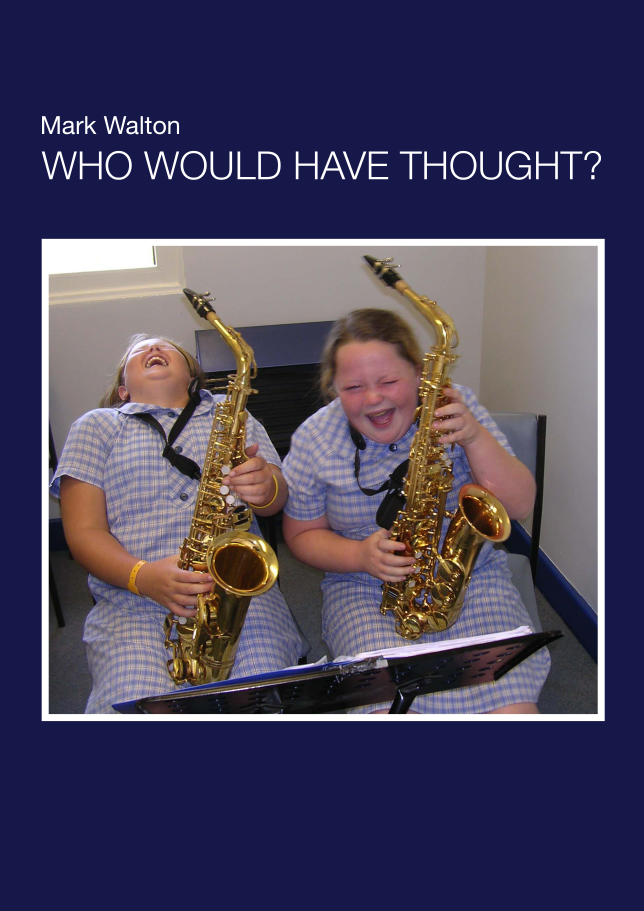 Mark waited until he was 14 before he gave his first lesson and once it was over he was so exhausted he had to lie down for an hour. He realised then that this music teaching game was harder than he thought.
Fifty years later Mark is still going strong having taught most people on the planet the clarinet or the saxophone.
This book brims over with humanity, humour and love.
Music matters and people matter.
Please email Mark Walton to order your copy. $30 including worldwide postage.
Latest
Just released The BUMPER Book – 31 original concert pieces for solo Saxophone.