LATEST NEWS!
Great Dog Duets for 2 flutes
Great Dog Duets for 2 clarinets
Great Dog Duets for 2 saxophones in the same key
Now available online for immediate download.


Tours and Workshops 2019-2020

 

April 2019


Trip out to Broken Hill


to combine with the Broken Hill Civic Orchestra
10-16 April – Road trip via Coonabarabran and Cobar or
Workshop only in Broken Hill 12-14 April

13-18 July 2019
Woodwind Workshop  in Cairns


enjoy a wonderful music week in the warmth
It's here!
Online Payment for Immediate Download
Now you can order and pay for our sheet music online and the sheet music will be immediately downloaded to you.
Click on YouTube links to hear the music before you order.
All music is graded to suit the players:
Easy, Elementary, Intermediate Good, Advanced, Very Advanced
PLUS
New Books!




Zoom Zoom! for faster finger fun!
for flute, clarinet, saxophone, oboe
See how fast you or your students can play them!
Duets to make you sound better than you really are!
Enjoy and perform these duets with friends
for all players, young and not so young
for 2 flutes, 2 clarinets, 2 saxophones,
clarinet & alto saxophone, flute & clarinet,


flute & oboe, alto saxophone & trumpet


…………..
The BUMPER Book
New! –

31 original concert pieces for solo Saxophone



…………….
Clarinet Hidden Treasures from England
Mark Walton and David Miller
Double CD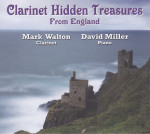 CAMP CREATIVE
January 13th – 17th 2020

MARK WALTON, a highly respected and popular figure in the international
musical world, has a burning passion to share his love of music with
everyone he meets regardless of their age or abilities.
He is widely acknowledged as a virtuoso clarinet & saxophone performer,
inspiring teacher and an often performed, prolific composer.

Mark lives in New Zealand & Australia, teaching, composing & performing.
Mark was awarded the Order of Australia medal in 2005 for his contribution to music education especially in rural areas. Read Mark's bio here
 Outreach Music is committed to supporting music teachers, energising community music-making and nurturing musical talent throughout regional Australia, New Zealand and beyond.